Traditional game day foods are typically loaded with calories, fat, and sodium. Change up your game day spread with these healthier alternatives -- all under 200 calories per serving.
---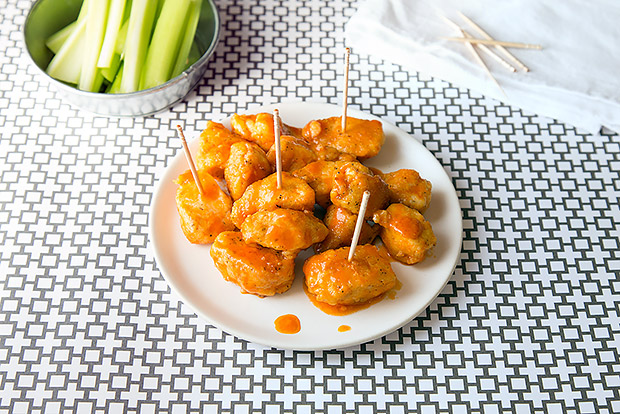 These buffalo chicken bites have all the flavor of your favorite game day snack with fewer calories and less saturated fat and sodium. They are simple to make, and the recipe can easily be doubled to feed a larger crowd.
---
Roasted Vegetable and Chickpea Dip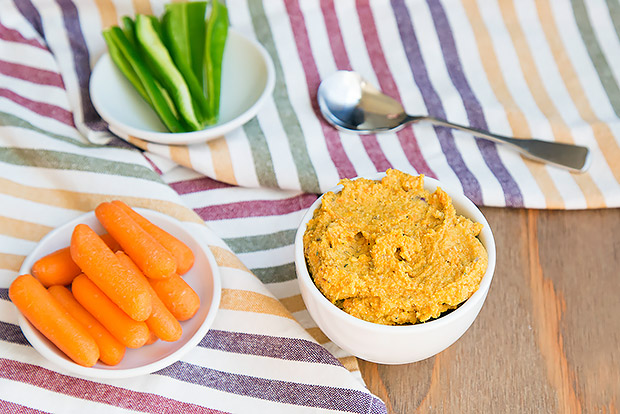 This recipe combines roasted vegetables with chickpeas and extra virgin olive oil to create a dip that provides protein, heart-healthy fat, and vitamins. Use it for dipping vegetables, as a spread for whole grain crackers, or as a filling for vegetarian sandwiches.
---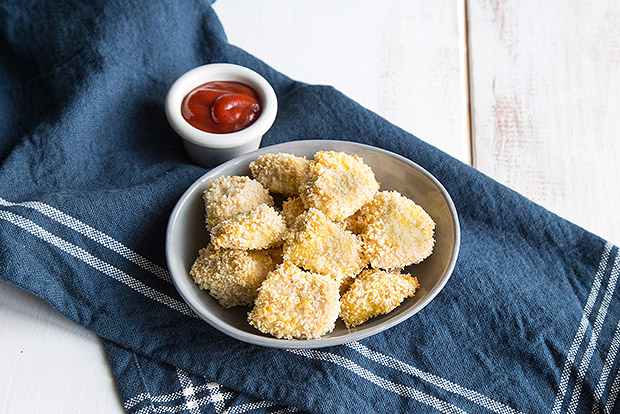 When you recreate your favorite fast foods at home, you can enjoy a similar meal with fewer calories and less saturated fat and sodium. These chicken nuggets are coated in seasoned bread crumbs and baked until crispy. Serve them as a main course or as an easy party snack.
---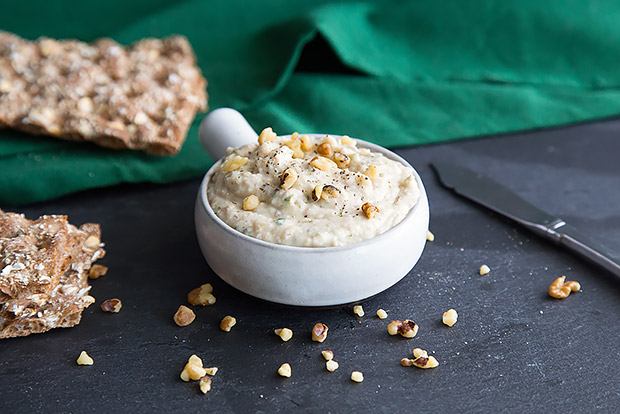 This dip allows you to serve a healthier option at parties. It is loaded with beans that provide plant-based protein and fiber. The nuts and olive oil add heart-healthy fats. Serve with whole grain crackers or vegetables.
---
Winter Squash and Black Bean Quesadillas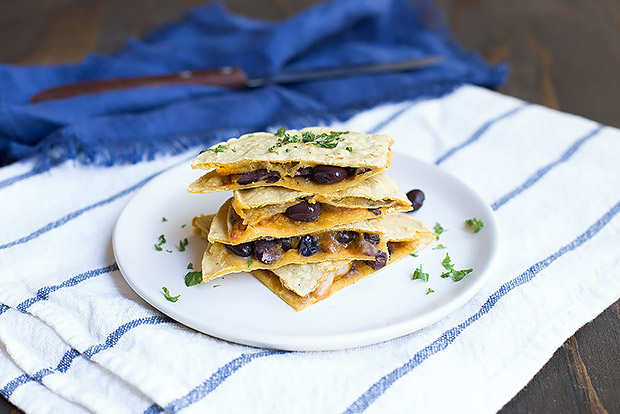 The winter squash in these quesadillas provides a savory way to eat this seasonal vegetable while supplying 90 percent of your daily recommended vitamin A. You can use canned pumpkin, roasted winter squash puree, or sweet potatoes.
---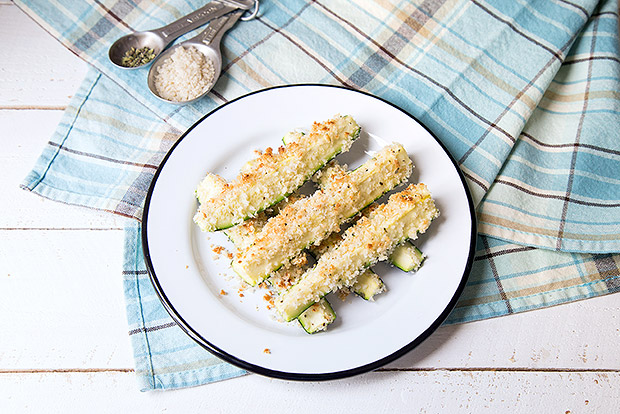 Zucchini and other summer squashes are antioxidant-rich and provide copper, manganese, potassium, folate, and fiber. In this recipe, zucchini sticks are coated in bread crumbs and baked until crunchy for a healthy snack or side dish.
---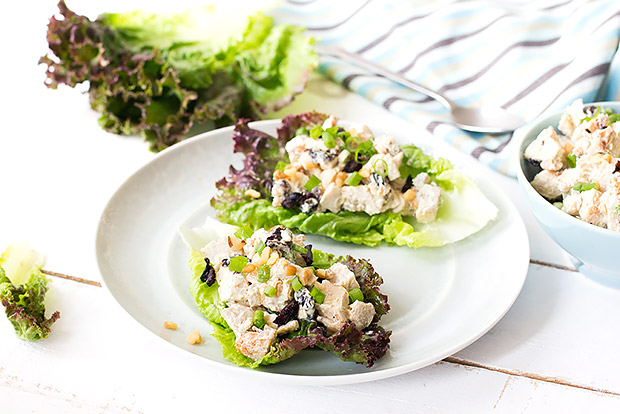 Traditional chicken salads are often loaded with mayonnaise, but this recipe uses Greek yogurt and brown mustard to reduce the fat and calories without sacrificing flavor. Wrap it with crunchy lettuce leaves to create a meal with fewer calories and carbohydrates than traditional chicken salad.
---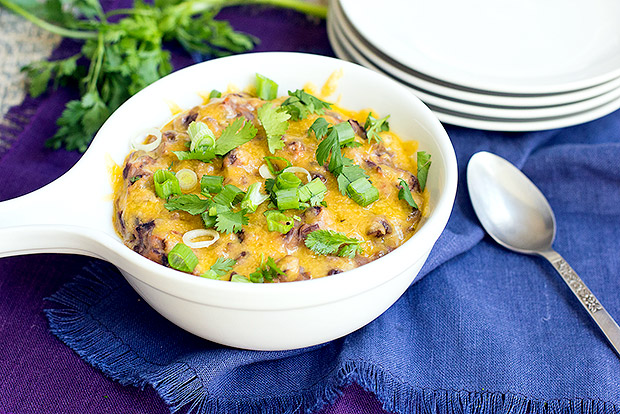 This easy bean dip is loaded with black beans for protein and fiber. Ricotta cheese adds more protein and makes it creamy without the need for high-fat sour cream. It's topped off with just a little shredded cheddar to add more flavor. While it goes well with baked tortilla chips, it's also great with sliced vegetables like carrots, celery and cucumbers.
---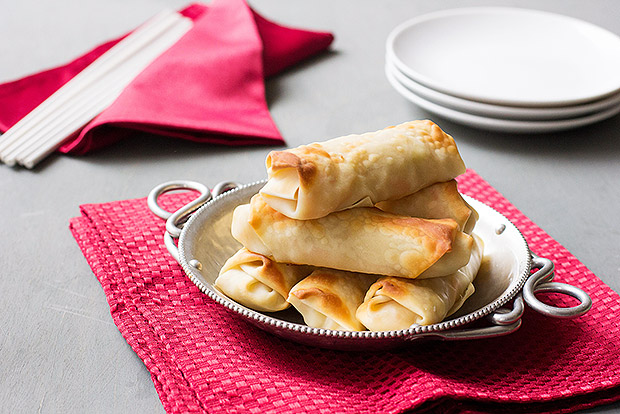 Egg rolls always go over well as a party snack or an appetizer, but meat fillings and deep frying increases the calories and unhealthy fat. These egg rolls are filled with healthy root and cruciferous vegetables, and then baked until golden brown. Serve them with your favorite sauce for dipping, like plum sauce or sriracha.
---
Spinach, Artichoke and Mushroom Stuffed Potatoes
A stuffed potato is a delicious option for healthy comfort food. Potatoes contain potassium, vitamin C, and B vitamins. This baked potato is topped with a creamy filling that resembles spinach and artichoke dip. It makes an easy vegetarian meal that comes together in minutes.