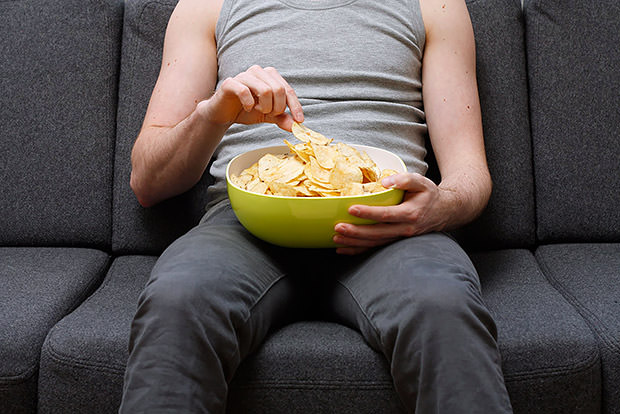 Boredom is often the one simple reason many people turn to excess snacking. Without something to occupy your time, it is easy to fool yourself into thinking you are truly hungry. Even if you choose nutritious snacks, eating when you aren't hungry and overeating are unhealthy habits. Go from bored to productive and save on calories with these ideas.
Make a Plan
Grab your notepad or your smartphone, and get busy making lists and planning. Make your grocery list, map out your workouts for the next month, check off what you've accomplished today, and update your food diary and exercise log. These activities will keep you away from the snack bag and promote organization, which is a big part of a healthy lifestyle.
Meditate
You don't need a special spot or an instructor to meditate. You can sit quietly, breathe deeply, and close your eyes anytime during the day. Whether 5 or 30 minutes, this quiet time will calm you and help you regain the focus you need to make healthy decisions.
Stretch
A quick stretch will help you feel rejuvenated and get your mind off snacking. Simple side bends, touching your toes, and flexing your feet can elongate and energize the muscles. Hold each stretch for 20 seconds and breathe deeply.
Read Five Pages
We all have a book we'd like to finish but have little time to sit down and read. Keep your book or tablet nearby for when boredom strikes. Even if you can only get through a few pages, your mind will move away from snacking, and you will be that much closer to your reading goal.
Assess Your Progress
Evaluating your progress is essential to reaching your health goals, but time can fly by quickly, making it easy to skip this step. When you feel boredom coming on, use this time to record your measurements and evaluate your workouts or eating plan. You can even drop down and do a set of push-ups or crunches to assess how much you've improved. Not only will your boredom disappear, but seeing your progress will help keep you on track with healthy eating.