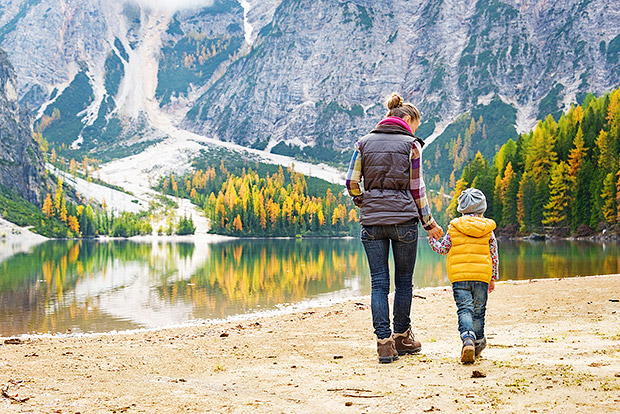 Take a hike.
Cooler temperatures, low humidity, and changing colors make autumn one of the best times to hike. Rough terrain can help improve balance, challenge the cardiovascular system, and build core and lower body strength. Research also shows that hiking can reduce stress and anxiety.
Add winter squash to the menu.
If you don't like pumpkin, don't give up on winter squash until you've tried new varieties and different ways of preparing it. Winter squashes, like acorn, delicata, buttercup, and butternut, all have unique flavors and textures. Winter squash is loaded with antioxidants, and research shows it may help fight inflammation and improve blood sugar control.
Winter squashes can be prepared in many ways. Roast cubes of squash until tender and sprinkle them on salads, or stir into black beans and use as a burrito filling. Simmer chunks of squash in curry or add to fried rice. Pureed squash makes delicious smoothies, soups, and oatmeal.
Take advantage of shorter days.
Fewer daylight hours doesn't have to be a negative part of autumn. Take a cue from nature and adjust your routine. Many of us are sleep deprived and don't take enough time for stress-reducing activities. As the days grow shorter, use the evenings to create a calming ritual to reduce stress. Try journaling or reading with a cup of hot tea. Gradually shift your bedtime to increase your hours of sleep. This will leave you feeling rested and ready to function at your best.
Sources