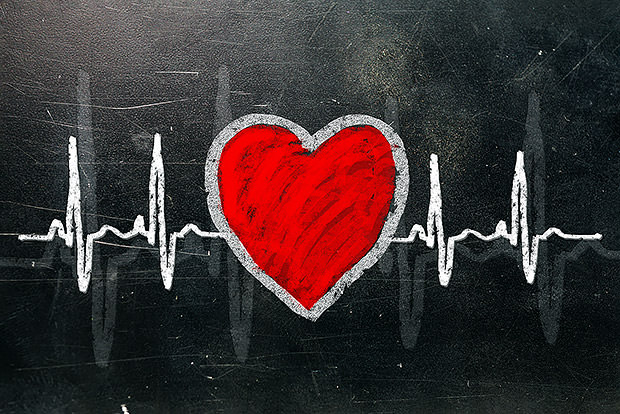 Unplug
Staying constantly connected via your cell phone or computer creates an environment that can prompt the 'fight or flight' response and the release of stress hormones. Research shows that playing computer games can cause some of the same physiological effects as stress, such as increased heart rate and blood pressure. Links have also been found between technology use, reduced quality of sleep, and increased stress.
Whether or not everyday stress is directly related to poor heart health is still being evaluated, but stress can promote other activities that do increase risks for heart disease. Eating high-fat and high-calorie comfort foods, smoking, and excess alcohol intake are all risk factors that are made worse by stress. Escape from all forms of technology for at least a short period every day and consider taking longer breaks over the weekend or during vacation.
Monitor your sodium intake
Eating high sodium foods can cause sodium levels to build in the blood resulting in increased blood pressure and an increased risk for heart disease. National health recommendations suggest that sodium intake be limited to 2,300 milligrams per day for healthy adults, however, some organizations suggest limiting intake even further to 1,500 milligrams per day. The best way to reduce sodium is to limit your intake of processed foods such as chips, crackers, condiments, and frozen meals or meal kits, and reduce the amount of salt you add to prepared foods before eating.
Eat more fiber
Soluble fiber can reduce LDL (bad) cholesterol and decrease risk for heart disease. Many grains, legumes, and fruits are rich in soluble fiber including oats, beans, peas, rice bran, barley, and citrus. The American Heart Association recommends that adults eat 25 grams of dietary fiber per day, which includes soluble and insoluble fiber.
Commit to regular workouts
HDL (good) cholesterol protects against heart disease by clearing excess cholesterol from the blood to prevent it from causing clogged arteries. Research shows that two months of regular cardiovascular exercise can increase your HDL cholesterol by as much as five percent. This can be achieved by exercising 30 minutes, five days per week. When planning your program, keep in mind that a healthy heart is not only linked to aerobic exercise. The American Heart Association also recommends strength training as a way to reduce heart disease risk.
Get some sleep
Sleeping fewer than six hours per night has been linked to to an increased risk for high blood pressure, insulin resistance, heart attack, and stroke. While incorporating more hours of restful sleep each night can help reduce your risk, be sure not to over do it. Research shows that sleeping more than nine hours a night can also increase your risk. The Centers for Disease Control and Prevention recommend that adults get seven to eight hours of sleep each night.
Sources