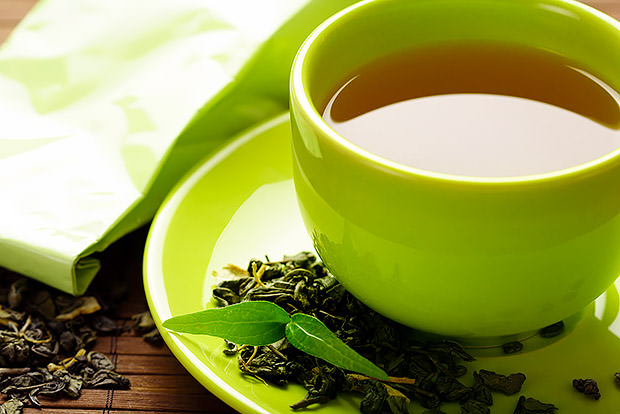 Tea leaves are full of phytonutrients that protect against disease. When freshly brewed and sipped regularly, tea is not only a part of a daily ritual that can calm you and reduce stress, it provides unique plant chemicals that can change your health for the better.
Health Benefits
Beneficial flavonoids and antioxidants in tea have been found to protect against cancer and heart disease, reduce blood cholesterol levels, and reduce risk of stroke.

Polyphenols in tea may increase insulin activity improving insulin sensitivity, a characteristic that is especially beneficial to those with type 2 diabetes.

Some studies show that drinking tea can boost calories burned contributing to an increased metabolism and weight loss.

The polyphenols in tea may help strengthen bones, reducing risk for fractures.

Research shows that drinking tea can improve mood, alertness, relaxation, and concentration.

Tea provides a healthy alternative to high-calorie, high-sugar beverages.
What to Drink
When choosing a tea, look for green, black, white, oolong, or pu-erh (a pressed black tea) as they are all well recognized for their ability to improve health. Processing tea reduces the content of beneficial plant nutrients like polyphenols, catechins, and flavonoids. As a result, bottled teas and instant tea powders will give you very little, if any, nutritional benefit when compared to a cup of freshly brewed hot tea.
Removing the caffeine from tea is also a form of processing and it leaves decaffeinated teas with fewer polyphenols that caffeinated varieties. Freshly brewed tea chilled in the refrigerator does provide some benefit, but because iced tea is often made in larger quantities with fewer tea bags, it's phytonutrient content is less concentrated. Fermentation slightly reduces the phytochemicals in black and oolong teas to levels below that of green tea, but fermented teas still maintain plenty of health benefit.
Flavored and herbal teas can be a good drink option, but check labels carefully. Be sure that green, black, white, or oolong tea appears in the ingredient list. Some herbal teas contain no actual tea leaves and some flavored teas contain artificial ingredients and added sweeteners.
How to Prepare It
Everyone has their preferred way of brewing tea to bring out what they feel is the best flavor, but studies suggest a few guidelines for obtaining the most health benefit. Researchers have analyzed green tea and found that small, loose leaf tea leaves may be the best for extracting the most phytonutrients. Contrary to tips for brewing tea for flavor, boiling water has been found to help extract more polyphenols than water at cooler temperatures. The tea should also be steeped for two to five minutes. The longer the tea steeps, the higher the polyphenol content of the drink.