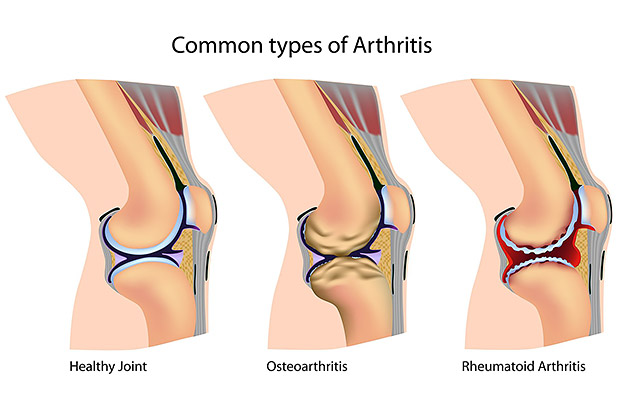 What is arthritis?
Arthritis is used to describe joint pain or joint disease. According to the Arthritis Foundation, there are over 100 different types of arthritis affecting 1 in 5 people over the age of 18, and 1 in 250 babies and children. Symptoms of arthritis include joint swelling, pain, and stiffness that lead to a reduced range of motion. Some forms of arthritis cause pain that comes and goes, while others result in pain that worsens over time. Arthritis can make it difficult to perform daily activities and regular exercise.
How can food influence arthritis?
Arthritis is linked to inflammation, and research has shown that some foods rich in omega-3 fatty acids and antioxidants may combat inflammation and reduce some symptoms of arthritis. Similarly, other foods have been found to cause inflammation and should be limited for those with arthritis. These include foods with high amounts of saturated fat, trans fats, and refined carbohydrates. Additionally, some medications for arthritis cause the body to retain more sodium, so paying special attention to sodium intake is important as a way to prevent an unhealthy rise in blood pressure.
What foods have been found to reduce the symptoms of arthritis?
The painful symptoms of arthritis can be reduced by basing your diet on anti-inflammatory foods. Antioxidants are key players making fruits and vegetables an important part of an anti-inflammatory diet. Focus on fruits and vegetables with vitamin C, beta-carotene, and anthocyanins. Bell peppers, strawberries, citrus, broccoli, and kale provide vitamin C. Sweet potatoes, mustard greens, turnip greens, apricots, and carrots are rich in beta-carotene. Anthocyanins are found in blackberries, blueberries, cherries, cranberries, and red onions.
Reduce saturated and trans fats, and focus on incorporating more foods with heart-healthy omega-3 fatty acids. Salmon, sardines, anchovies, trout, chia seeds, and walnuts are all sources for omega-3s.
Research also shows that spices have anti-inflammatory properties. Ginger, turmeric, cinnamon, or cloves can be stirred into yogurt, blended into smoothies, and sprinkled over oatmeal or stir-fried vegetables.