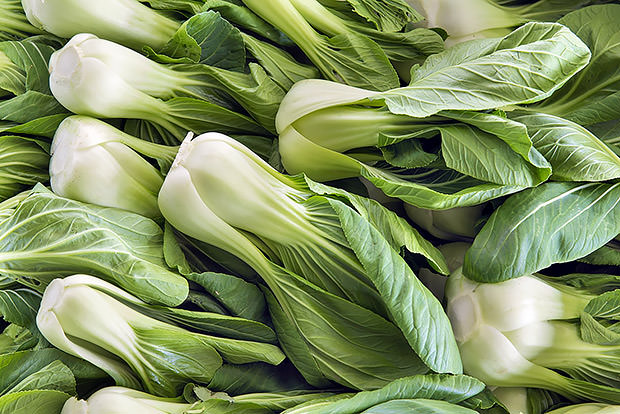 Bok choy
If you find yourself using the same leafy greens over and over, it's time to branch out and incorporate new greens into your healthy eating plan. The greens in this list are full of flavor, and they can be used in a variety of ways.
Bok Choy
Like many leafy greens, the Asian vegetable bok choy is part of the cruciferous family. This means that it is packed with unique antioxidants that are known for their anti-cancer properties. Thinly slice bok choy, and add it to your salads, or stir it into a healthy vegetable fried rice .
Beet greens
When compared to other leafy greens, beet greens are one of the best sources for potassium. They also contain vitamins A and K. Try adding beet greens as a filling for warm sandwiches in place of spinach or arugula.
Chard
Chard supplies vitamins A and K as well as magnesium. Chard ranges in color from true green leaves to stalks that are purple, pink or yellow that fade into dark green leaves. Chopped chard leaves are delicious when added to an omelet or sautéed with garlic and lemon for a quick side dish.
Turnip greens
Tender turnip greens are a source for calcium and vitamins A, C and K. They cook quickly so you can easily sauté them in garlic and olive oil for a healthy side dish, or stir the sliced greens into a vegetable soup about 5 minutes before serving.
Mustard greens
Mustard greens are similar to turnip greens in nutrition, offering calcium and vitamins A, C and K. These greens have a unique peppery taste that can add a whole new flavor to healthy dishes. Chop and sauté mustard greens with a milder green like kale to balance the flavor. Mustard greens are also delicious in Asian-inspired dishes like stir-fried minced pork or tofu with vegetables.