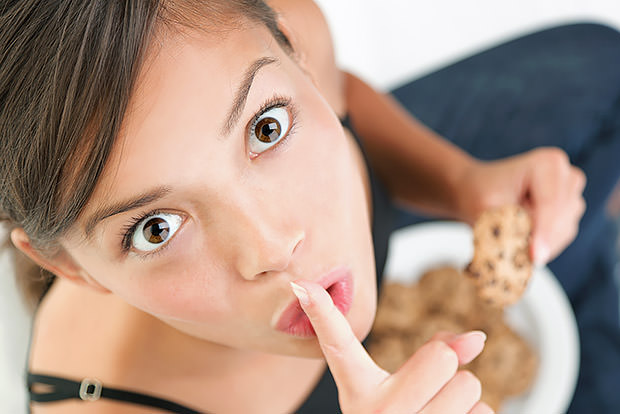 If you are a chronic nibbler, you may be eating more calories than you realize. A healthy breakfast, lunch, and dinner can easily be undone by a bite here and a nibble there. Below is a list of foods that are commonly nibbled at social gatherings, at the office, or when cooking at home.
One fried chicken wing: 150
One tablespoon of cookie dough: 120
One egg roll: 90-150
One-inch cube of cheddar cheese: 110
One tablespoon of peanut butter: 95
One pig in a blanket: 94
Five Almond M&Ms: 85
Two pieces of strawberry licorice: 80
One tablespoon of icing: 70
One tablespoon of peanuts: 50
Ten jelly beans: 40
One cocktail meatball: 35
One pizza roll: 35
One tortilla chip with queso: 31
One potato chip with onion dip: 18
Be mindful of every bite and be sure to add each one to your food diary. If you can't overcome the need to nibble, try substituting lower calorie options that are also nutritious, such as a few grapes or berries.