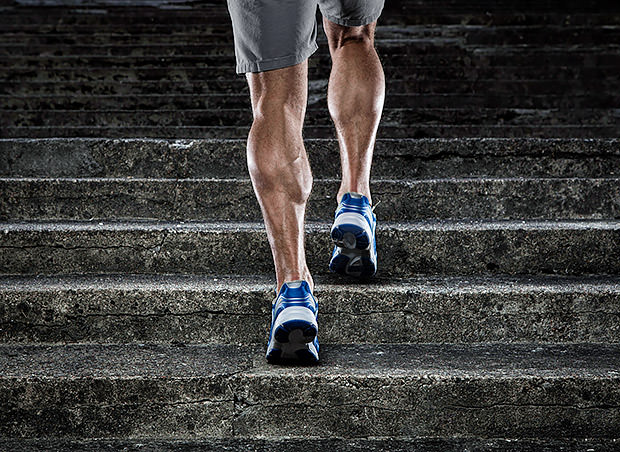 Motivation can fluctuate as you work towards your goals. Each day, you are changing. As a result, the same things that motivated you in the beginning may no longer spark your interest. If you find that your excitement for exercise and healthy eating is dwindling, it's time to find a new source for motivation.
Pick an Unfamiliar Goal
Losing weight, toning up, and gaining muscle are familiar goals for most people. Unfortunately, they are rarely enough to keep you going, even after seeing progress. A goal that forces you to step out of your comfort zone is what you need to truly get excited about healthy activities. Sign up for a special cooking class or technique like making sushi, Thai cooking, gluten-free baking, or vegetarian cooking. Pick an exercise that you've always wanted to to try, and set a goal that finally makes you take the first step. Conquer a hike on a well-known trail, or add swimming and biking to your routine and sign up for a triathlon.
Seek Out Group Support
Everyone needs support to stick with healthy habits. You don't have to exercise with someone everyday, but checking in with others and discussing your progress keeps you motivated and on track. Sharing tips and tricks with others and gathering new ideas keeps things interesting. Find groups that meet regularly to hike, play a sport, or join a health and fitness book club. Sharing your success helps you refocus on what is important so that you can maintain your progress.
Plan a Healthy Month on the Calendar
Brainstorm some healthy activities that you enjoy. Create a calendar, and assign one of these activities to each day. They might include things like do yoga for 30 minutes in the morning, relax and read a book for 15 minutes, stretch at the office, or cook a new vegetable. These mini-goals will keep you looking forward to something new each day. Ask friends to join you, and consider adding a healthy reward for accomplishing everything at the end of each week or the month.
Book a Self-care Day
Plan a day from start to finish that includes all of the healthy activities you love. Put it on your calendar, and reserve this time for yourself to reflect on your progress and your goals. A healthy day might include taking an early morning nature walk followed by a visit to your favorite coffee shop for reading. Next, make a healthy lunch at home and then schedule a massage, or do something that makes you laugh, like seeing the latest comedy. End the day with a healthy dinner and a calming meditation or yoga practice. A day spent taking care of yourself can refresh your outlook and renew your motivation.
Make a Change
Think of one change you can make that would switch up your normal routine. Maybe you swap evening workouts for morning workouts, add a group exercise class to your program, or eat fish at least three nights a week. These minor changes can get you out of a rut and renew your excitement about a healthy lifestyle.
Cleanse and Purge
This kind of cleansing and purging has nothing to do with your eating plan. It's about simplifying your life so that you can focus on the things that improve your health. Donate old clothes that no longer fit, and get rid of old tennis shoes that are worn out. Clutter can cause stress, which influences emotional eating. Clean your office, rearrange your workout room, and get organized. A fresh environment can lift your mood and renew your motivation.