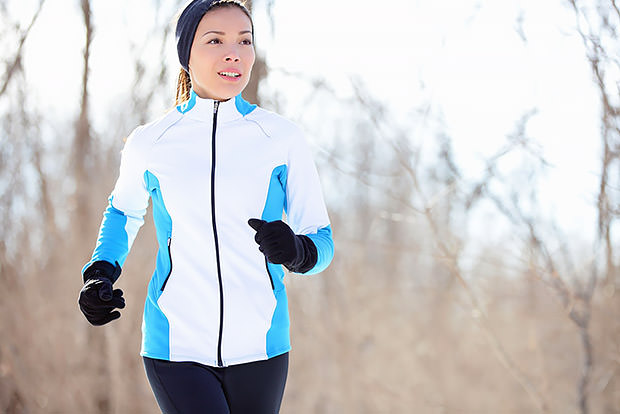 Don't let creating a workout plan overwhelm you. Here are a few simple steps to help you get started with an exercise program.
Determine Your Fitness Level
It's important to know your fitness level before you jump into a workout program. This will help make your plan more achievable so that you stick with it and progress gradually. If you have access to a gym, consider scheduling basic fitness tests with a trainer. You can also perform your own fitness test at home by using resources from The President's Challenge Adult Fitness Test. Once you know your fitness level, you can select activities that will be most effective for you.
Set Goals
Even if your main reason for exercising is to improve overall health, you still need to set goals. Working towards a goal will keep you motivated and prevent you from getting bored. If you don't have aspirations to compete in an event or lose a significant amount of weight, keep your goals simple. For example, set a goal to do 15 standard push-ups without a break by the end of three months or to increase your walking speed to 3.5 miles per hour.
Cover the Basics
The American College of Sports Medicine recommends that adults get 150 minutes per week of moderate-intensity cardiovascular exercise or 75 minutes per week of vigorous activity. In addition, you should include 2 to 3 days of resistance training and 2 days of flexibility training each week. This might sound like a lot, but by starting slow and combining activities, you can avoid spending all day at the gym. First, consider these recommendations as goals. You might only be able to do 15 to 20 minutes of cardio 3 days a week when you start out, and that is okay. Also, try combining activities so that you meet recommendations in less time. For example, try a circuit workout that incorporates strength moves with your cardio, or stretch your muscles in between strength training exercises.
Add Your Personal Touch
Make sure that your exercise program reflects your preferences. It should include activities you enjoy and that easily fit into your lifestyle. A gym workout is one option, but if you don't like that atmosphere, explore others. Sign up for dance classes, rock climbing instruction, or a hiking club. Create an inexpensive home gym, or start walking or biking to work. Your exercise program should be as unique as you are.
Test Your Plan
The biggest mistake many new exercisers make is that once they have a plan, they feel they can't change it. While regular exercise does require some discipline, you don't have to force yourself to continue with your very first plan if it's not working for you. Give it a test run, and after a couple of weeks, make changes if necessary. You might find that your early cardio session is causing you to skimp on sleep. Try switching it to lunchtime or the evening a few times a week. Maybe getting to the gym every day during the week as you had planned is impossible. Cut down your weekday workouts, and put in more gym time on the weekend. Be flexible, and make adjustments until you find the right fit.
Check Your Progress
It's important to monitor your progress to ensure that your program is challenging enough to improve your fitness. After 1 to 3 months, evaluate your energy levels and how your clothes fit. Repeat the fitness tests, and see how you've improved. If your program is working for you, you can stick with it and make it more challenging by lifting more weight or increasing the intensity. If you aren't getting the results you want, remember that it can take a few months to see changes, but also consider some new activities to help you reach your goals.