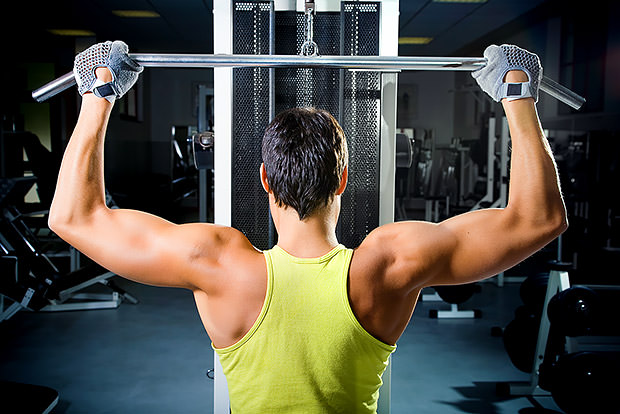 Everyone has encountered exercisers who seem to think they are the only ones at the gym. While you can't control the behavior of others, you can do your best to follow gym etiquette rules and set a good example. Over time, your politeness and consideration may rub off on others.
Be timely
You might think that slipping into a group exercise class late is harmless, but it can disrupt both the instructor and fellow members. Missing the warm-up and any special instruction at the start of class can also put you at risk for injury. Out of respect for everyone in the class, arrive 5 minutes early for a safe and effective workout.
Clean up after yourself
Putting weights away and wiping down machines should not be left to gym employees. A dumbbell in the walkway could easily trip someone, and leaving sweat on equipment is inconsiderate. Re-rack weights in the appropriate spots and use the complimentary spray bottles to disinfect the equipment.
Know the rules
Pay attention to posted rules and ask the staff questions about what is and isn't appropriate. Some gyms prohibit members from joining a class late for safety reasons and many have time limits for cardio machines to ensure everyone has a chance to exercise.
Share
There is nothing worse than a person who hoards the 10 pound dumbbells for 30 minutes while they rotate through their exercises. Speak up and ask to take turns with equipment. Offer to do the same if you see someone eyeing the items you're using.
Quiet down
Loud conversations, talking on a cell phones, and banging weights creates an unpleasant atmosphere for everyone around you. Speak quietly, take your phone calls outside, and keep the grunting and banging to a minimum.
Skip the body sprays
Activity can heighten sense of smell making even the faintest spray of cologne or perfume unbearable. Avoid applying sprays and scented lotions several hours before a workout. If you store workout clothes in the locker room for multiple uses, be sure you stay aware of when that stinky shirt needs to hit the laundry basket.
Watch where you rest
When you take a break after a set or stop to send a text, move out of the way of other exercisers. Don't take up valuable mirror space or sit on a workout bench. If you are deep in conversation with the person on the cardio machine next to you, step off your machine to continue your talk once your session is complete and allow someone else to get started.