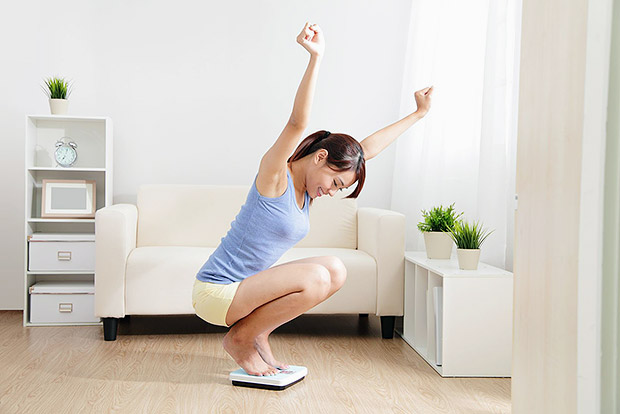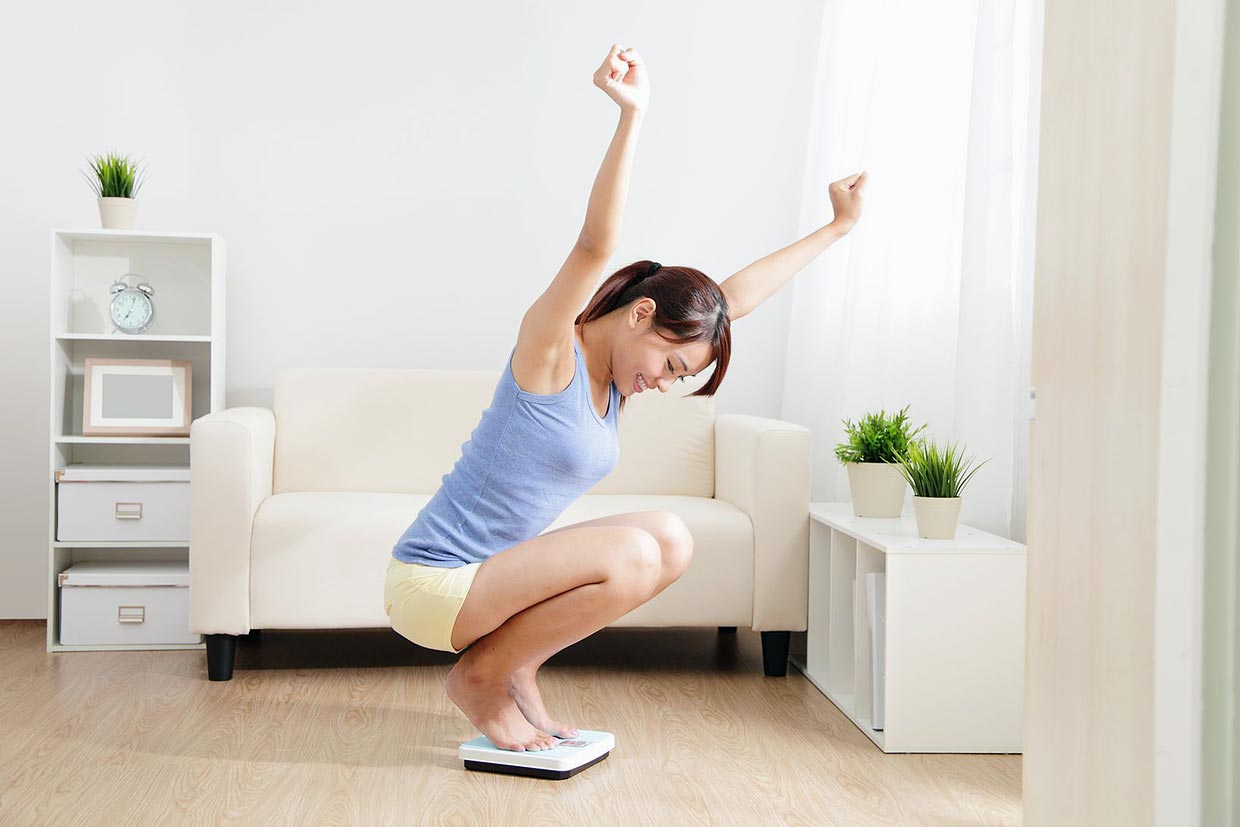 Once you commit to your weight loss goals, you may want see changes fast. It can be discouraging to learn you should lose weight at a slow and steady pace, but stick with it. There is good reason for this approach to fitness.
A safe rate of weight loss
Health experts recommend a weight loss of 1 to 2 pounds per week. This rate requires a deficit of 500 to 1000 calories per day that can be achieved by eating fewer calories and increasing physical activity.
Benefits of a slow and steady loss
Permanent weight loss requires incorporating healthier habits you can live with. This involves satisfying hunger and cravings in a healthy way by eating more fruits and vegetables, smart snacking and reduced portion sizes. It also means finding an exercise routine you enjoy. The result is a gradual pace of weight loss that you can stick with to reach your goals. It takes time to create these habits. But once they become a part of your lifestyle, losing weight and maintaining that loss becomes easier.
With a slower rate of weight loss, your body metabolizes fat to provide energy and offset your calorie deficit. You will maintain lean muscle mass and you will feel more toned and fit. By eating a healthy diet and maintaining a balanced exercise program, you avoid the risk of feeling fatigued, irritable and unable to concentrate.
Dangers of rapid weight loss
When first starting a weight loss program, you may see a rapid drop of up to 10 pounds in the first couple of weeks. This can be due to changes in your eating habits and water weight loss. After that, weight loss should slow. By continuing to lose weight rapidly, you risk losing muscle, something that can lower your metabolic rate over time.
Rapid weight loss can also require unhealthy habits that are difficult to maintain long term, such as eating too few calories and exercising at intensity levels higher than what is appropriate for your fitness level. Unhealthy pills, supplements and food restriction can also be a part of a rapid weight loss program.
These practices can put you at risk for nutrient deficiencies and overuse injuries. Once the diet ends, the chances are greater that you will return to old habits and gain back any weight you lost. Avoid these dangers, aim for gradual weight loss, and keep healthy, permanent change the goal of your fitness program.