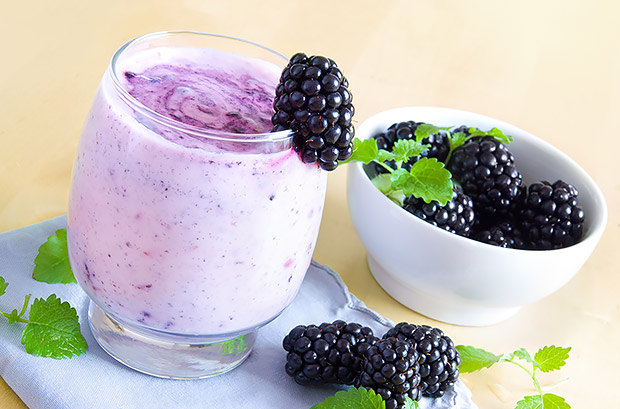 A snack helps you push through a tough workout, but eat the wrong thing and you may have to check out of the gym early. Everyone is different, so determining the best foods and the best time to eat them is a learning process. These tips will help you pick the right snack whether you exercise morning, noon, or night.
Before Your Workout
The Mayo Clinic suggests that large meals be eaten at least 3 to 4 hours before a workout, small meals 2 to 3 hours before, and small snacks about 1 hour before. Choose foods that are balanced in carbohydrate and protein, and low in fat and fiber. Each person tolerates fat and fiber differently so experiment with food options to find what works best for you.
Pre-Workout Snacks
½ of an English muffin topped with 2 scrambled egg whites. (94 calories)
½ cup of cherry tomatoes with a ½ cup of low fat cottage cheese. (112 calories)
1/4 cup of oatmeal prepared with water and mashed with a ½ of a banana, and a sprinkle of cinnamon. (135 calories)
20 mini pretzels with 2 tablespoons of hummus. (156 calories)
2 slices of unsweetened dried mango and 2 tablespoons of shelled pumpkin seeds. (140 calories)
1/4 cup of low-fat vanilla Greek yogurt topped with a ¼ cup of brown puffed rice cereal, and a ¼ cup of blueberries. (118 calories)
After Your Workout
Eat within two hours of finishing a hard workout to replenish muscle glycogen stores. Depending on the time of day you exercise, this may be a full meal, or it might be a small snack that gets you through to lunch or dinner. Choose foods that are balanced in protein and carbohydrate, but add more heart-healthy fat and fiber during your recovery. Also, include foods with high water content such as fruits and vegetables for rehydration.
Post-Workout Snacks
A smoothie made with 1 cup of low fat milk, a ¼ cup of vanilla Greek yogurt, a ½ cup of frozen blackberries, a ½ cup of kale leaves, and 1 teaspoon of honey. (286 calories)
3 tablespoons of plain Greek yogurt mixed with 1 tablespoon of almond butter and 1 teaspoon of honey, with 1 cup of red grapes for dipping. (219 calories)
A wrap with 1 whole wheat tortilla, 2 tablespoons of mashed avocado, 2 slices of smoked turkey, ¼ cup of shredded romaine lettuce, and 2 teaspoons of spicy brown mustard. (232 calories)
1/2 cup of chopped tomatoes mixed with 2 tablespoons of diced olives, a ½ cup of white cannellini beans, a ½ tablespoon of extra virgin olive oil, 1 teaspoon of lemon juice, and two chopped basil leaves. (212 calories)
1 cup of prepared black bean soup, and 1 piece of whole wheat bread topped with avocado spread (2 tablespoons of smashed avocado mixed with 1 tablespoon of prepared salsa). (270 calories)
1 cup of chopped, grilled summer squash drizzled with 1 teaspoon of olive oil and 2 ounces of chopped, cooked chicken over ½ cup of whole wheat pasta. (302 calories)
Bedtime Snacks
As long as you stay within your daily caloric requirement, a bedtime snack will not ruin your efforts to lose weight. If you eat an early dinner, and can't stomach a snack before a morning workout, a snack before bedtime can be beneficial. Be sure to keep it light so that it doesn't disrupt your sleep.
1 sliced banana drizzled with 1 tablespoon of natural peanut butter that has been heated for 20-30 seconds in the microwave. (215 calories)
1/4 cup of dried tart cherries and a ½ ounce of raw walnuts. (220 calories)
Hot chocolate made with 1 cup low fat milk, 1 tablespoon of unsweetened cocoa powder, and 1 teaspoon of sugar. (144 calories)